FREE & EASY TRAVEL WITH A GRENADA PASSPORT
CITIZENSHIP BY INVESTMENT
Convenience is one of the main goals of Citizenship by investment in Grenada. The application process is designed to be smooth and efficient, with approval granted in as little as 90 days. There are no residency requirements, visitations or interviews. It takes the hassle out of citizenship, so you and your family can focus on enjoying all Grenada has to offer.
No Residency Requirements
⬤
⬤
No Visitation Or Interview Required
⬤
⬤
All Languages And Religions Are Accepted
⬤
⬤
Ability To Add Dependent Siblings, Parents And Grandparents
⬤
⬤
All Nationalities Are Eligible
⬤
*Iran is excluded, with an exception for Iranians who have resided outside of Iran for more than 10 years and whose income is generated outside of Iran.
⬤
BENEFITS OF GRENADIAN CITIZENSHIP
Access 145+ countries visa-free or visa-on-arrival including the UK, European Union, China, Turkey, UAE, India, Russia.
Zero Global, Capital Gains, Wealth or Inheritance Tax. No Limit of Repatriation of Capital and Profits.
Citizenship for life. Dual Citizenship is allowed. Improved access to education, banking and healthcare. Grenadian citizens are eligible to access St. George's.
Grenada is the only Caribbean programme whose citizens can access the United States via the E2 Visa Treaty. The E2 Visa allows eligible investors and their families the opportunity to live and work in the US.Grenada passport holders enjoy reduce USA university fees.
AN INVESTMENT WITH MANY RETURNS
Emerald Suites offers two attractive opportunities for the savvy investor, each with the added bonus of applying for Grenada Citizenship.
Qualifying Investments at Emerald Suites start at US$220,000* for a share purchase in the resort.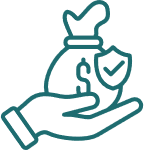 The minimum investment is set at US$220,000 with a buyback of US$100,000 (limited offer) and annual complimentary 7-night stays (limited offer).
*Additional Application, Due Diligence And Government Fees Are Required.
SIMPLE AND EFFICIENT PROCESS
01
Contact An Approved Marketing Agent
02
Choose The Investment Option That Fits Your Needs
03
Submit Source of Wealth and KYC Information
04
Provide Required Documentation
05
Finalise Share Purchase Agreement
07
Citizenship by Investment Unit begins Citizenship Process
08
Processing of Application (Min. 90 days)
09
Transfer Balance of Investment upon Approval
09
Citizenship Certificate and Passport(s) are released